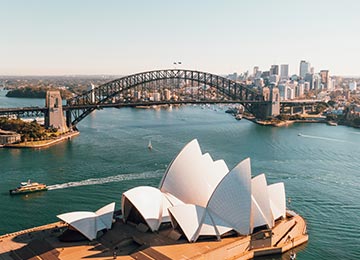 The go-to-destination for leisure
Get the true essence of hospitality among the most popular island around the globe. Intern at luxury resorts and hotels and get the certification of excellence.
Mauritius, the gorgeous island nation, thousands of miles from the African coast and in the middle of the Indian Ocean, is one of Africa's best-kept secret hotspots. With a mixture of people from Indian, African, Chinese, and European descent, Mauritius truly presents a vibrant culture.
The island's budding tourism industry has provided a boost to its economy and encouraged new business. If you're looking for a promising professional internship experience in a beautiful place, go intern in Mauritius!
Characteristics of the program:
Internships available throughout the year
4- or 5-Star Properties
Duration of the internship: 6 months
Meals provided by the hotel
Monthly allowance of 4500 - 7000 MUR / month