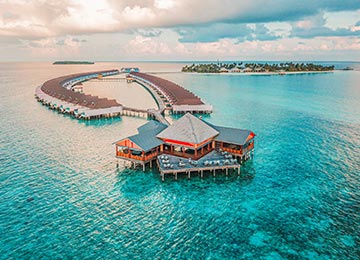 The pockets of splendor amidst the sea
Learn & earn the aspects of hospitality among the resorts in this cluster of atolls built with luxury and leisure.
Come discover the world of exquisite hospitality and develop your career within an international arena while completing your internship in Maldives. Not only will you gain incomparable industry experience, but also, you'll make memories to cherish for the lifetime.
Characteristics of the program:
Internships/ Placement available throughout the year.
3-to-5-star hotels and resorts
Duration of the internship: 6 months
Meals provided by the hotel
Allowance of 300 - 500 USD / month + Overtime + Tips
In Job 560-900 USD/Month + Overtime + Tips