ABOUT Tedco Goodrich Chefs Academy
Tedco Goodrich Chefs Academy (TGCA) is a premier institution specializing in professional culinary and bakery education in the Delhi NCR region. We pride ourselves on offering the latest industry-related curriculum, state-of-the-art infrastructure, and cutting-edge equipment. Our dedication to excellence has earned us accreditation from City and Guilds, United Kingdom.
At TGCA, we have assembled a faculty of internationally trained experts who bring with them extensive experience working with leading 5-star hotels, restaurants, and bakeries. Their expertise and knowledge ensure that our students receive the highest quality education and training.
To provide our students with practical experience and industry exposure, TGCA has forged partnerships with top hospitality brands such as Oberoi Hotels, Marriott group, IHG group, Le Meridien, Taj Hotels and many others. Through these collaborations, our students have the opportunity to undergo training and launch their careers in a real-world setting.
In addition to our culinary and bakery courses, we offer workforce skilling, soft skills courses, and tailored corporate training solutions. These programs are designed to equip individuals with the skills and competencies necessary to excel in the hospitality industry. Our corporate partnerships enable students to work as apprentices and trainees in hotels and fine dining restaurants, allowing them to gain valuable experience in authentic work environments.
At TGCA, our ultimate goal is not only to train students but also to ensure their successful placement in reputable organizations both in India and overseas. All our courses are in collaboration with international vocational training partners, providing students with internationally recognized certificates of competency.
If you aspire to pursue a career in the culinary or bakery industry, TGCA offers a comprehensive and globally recognized education that will set you on the path to success.
CAMPUSES
Our campus offers a modern and comfortable learning environment to enhance the student experience. Situated in Kailash Colony, our campus is conveniently located within walking distance from the Kailash Colony metro station.
The campus features Wi-Fi connectivity, ensuring that students have access to online resources, research materials, and the latest culinary trends. This connectivity allows for seamless communication and enhances the overall learning experience.
To provide a conducive atmosphere for learning, our campus is fully air-conditioned. This ensures a comfortable environment, regardless of the weather conditions outside, allowing students to focus on their studies and practical training without distractions.
Our prime location in Kailash Colony offers easy accessibility and is well-connected to various parts of the city, making it convenient for students to commute to and from the campus. Join us at our state-of-the-art campus, where you can enjoy modern amenities, a supportive learning environment, and easy access to transportation, all designed to optimize your learning journey in the field of Patisserie.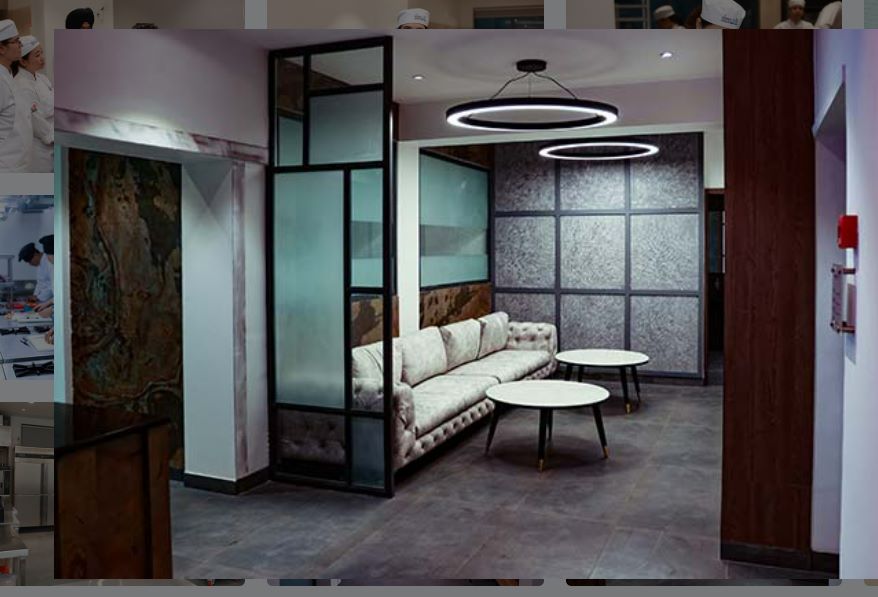 FACULTY
At TGCA, we take great pride in the exceptional quality of our faculty. We understand that the expertise and knowledge of our instructors play a crucial role in providing our students with a world-class education. To ensure that our faculty meets the highest standards, we have implemented a rigorous screening process in collaboration with our international partners.
Before being recruited, prospective faculty members undergo a comprehensive evaluation conducted by representatives from our international partners. This screening process assesses their qualifications, experience, and teaching abilities. Only those who meet the stringent criteria are selected to join our team.
Once recruited, our faculty members are required to complete international qualifications and training in their respective fields. This ensures that they possess the necessary skills and expertise to deliver top-notch education to our students. The training is conducted through a combination of online modules and face-to-face sessions, conducted by representatives of our international partners.
To maintain the quality and relevance of their teaching, our faculty members are also required to participate in regular refresher programs. These programs focus on the specific subjects they teach and keep them updated with the latest industry developments. By staying abreast of emerging trends and advancements, our faculty members can provide students with insights and knowledge that reflect the current state of the industry.
By maintaining a faculty of highly qualified and constantly updated instructors, we ensure that our students receive the best education possible. The combination of rigorous screening, international qualifications, and ongoing professional development guarantees that our faculty is well-equipped to deliver a curriculum that aligns with the latest industry standards and prepares students for successful careers in the culinary and bakery fields.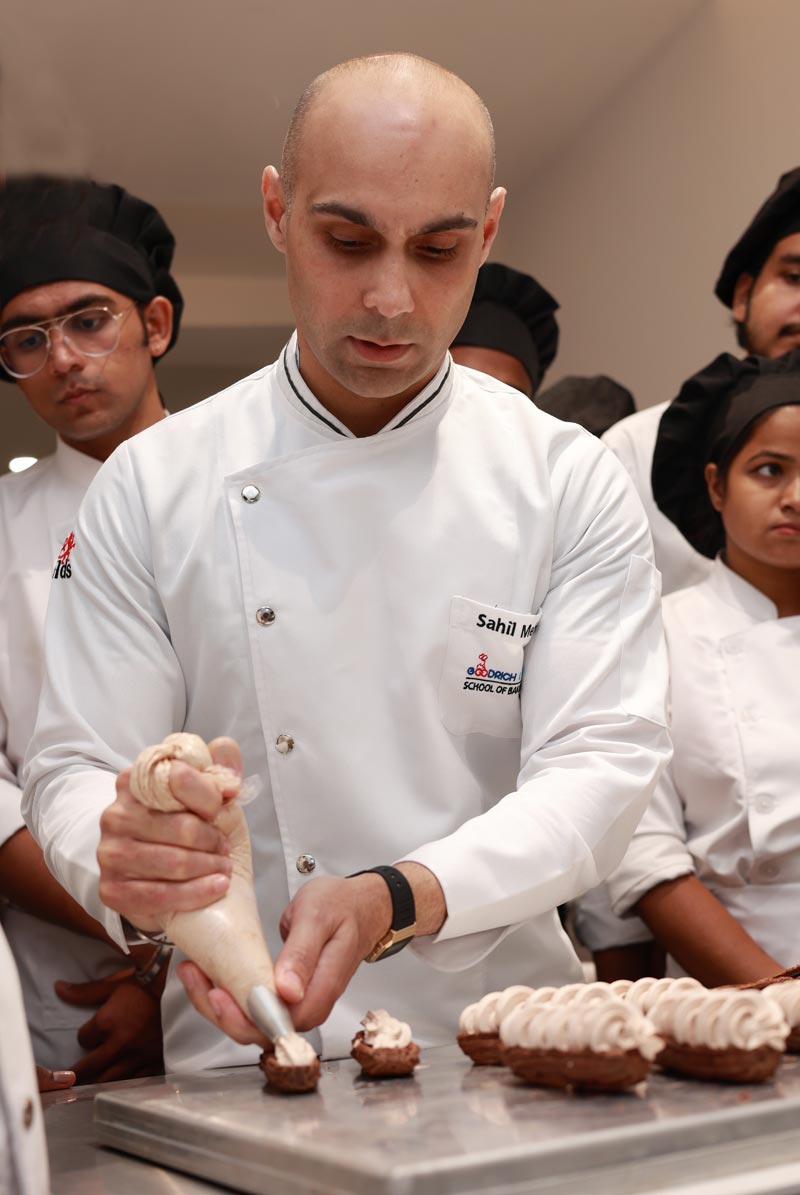 Why Study With Us?
We offer quality hospitality education in association with City & Guilds, UK, ensuring a valuable learning experience for all our students.
International Exposure
We help our students experience international standard of education and working by offering them international internships and higher education guidance.
Industry-Oriented Curriculum
Our curriculum includes Theory + Practical classes to give our students the wholesome knowledge about the field of hospitality.
Book Your Seats
Contact us at 8882595959 or write to us at info@tedcoeducation.com